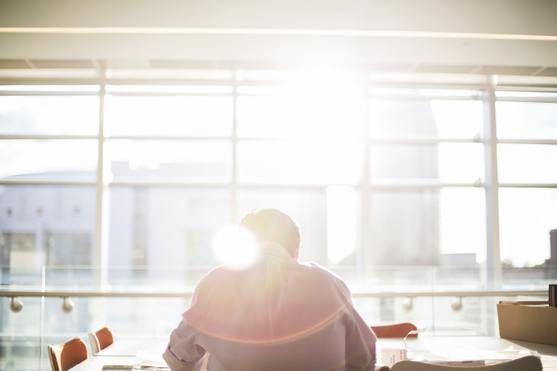 Compared to several years ago, insurance professionals are living in the lap of luxury — at least as far as continuing education is concerned. While you used to have to attend a specific in-person class at a specific time to get your CE hours, you have options now. You can choose to take your continuing education hours online. What's more, you can even find education providers that allow you to take those course hours at your own pace at any time that works for your schedule, even if it's at midnight.
CEU.com is one of those providers. Just like us, they offer 24/7 access to mobile-friendly courses.
We want to help you determine which CE provider might be best for you, so we did a deep dive into CEU.com's course offerings. Here are the key takeaways are far as CEU.com reviews, pricing, convenience, and state approval.
Course pricing
CEU.com is fairly unique in that they offer two pricing models. Like most other education providers, they give you the option to pay for each individual course. Alternatively, though, they also offer unlimited course access for $65 a year.
On the surface, that seems like a good deal. Let's take their Washington courses, for example. In general, they usually cost $24-$29 for courses that range from one to eight hours. Because Washington insurance producers usually need 24 hours of CE, it might seem like a good deal to buy the $65 all-inclusive package.
But that's only if you compare CEU.com's inclusive package against their own courses. Check other providers and you'll quickly find you might save by going elsewhere. Our 24-hour Washington packages cost just $38, for example.
CEU.com reviews
Just like their $65 unlimited course access offering, CEU.com reviews look impressive on the surface. On Facebook (the only place where we found reviews for them), they have a perfect 5-star rating.
But that comes from just two people, which isn't exactly a large enough sample size to instill confidence. Compare it against our Facebook reviews (under our parent company, AYPO). At first glance, we might look less impressive with 4.7 stars. But that score comes from the opinions of 138 people.
State approval
We searched CEU.com's site to find some verification that their courses are state-approved. All we found was the course approval number for each course. That counts for something, certainly, but it requires you to do your homework to confirm that they really do offer approved CE in your state.
CE can already be a hassle, and the last thing you need is added steps. That's why we publish approval letters from every state that issues them. If you live in a state where the insurance authority sends an approval letter when they okay a provider, we publish it on our webpage. Head to your state-specific webpage (choose it from the dropdown in the top menu bar) and scroll to the bottom of the page. You should see the approval letter from your state insurance authority.
And, to make things extra convenient for you, we also list your state's pre-license or renewal info right above that. Our goal is to give you everything you need in one place.
CEU.com does offer continuing education for insurance professionals, but in most cases, you need more than just CE. You also need good quality courses, friendly and professional customer service, and most importantly education providers you can count on.
Call on our expert team today to get everything you need to renew your license. Or chat with a live representative by clicking on the green Chat button below. We cant wait to talk to you!