Alabama Deluxe Health Insurance Pre-License 20 Hr Course
This 20 hour course satisfies the state of Alabama's education requirements for Health Insurance producers. Our course is specifically designed to help you prepare for the state exam to get your insurance license. With our deluxe package, you'll be able to download the entire course for future reference, and take a final exam simulating the state exam!
You'll begin this course with the basics in our General Insurance class. This covers topics such as what insurance is, the nature of agency, and the relationship between insurance producers and insurance agents. You'll also learn about contracts, starting with contract law in general, and then diving into the specifics of insurance contracts. Then you'll learn about the process of applying for and delivering a policy.
Our Insurance Ethics class covers the important issue of ethics: what they are, why they matter, and the ethical duties of an insurance agent. We'll cover some ethical situations you may encounter as an insurance agent, and how the law and the Insurance Industry Code of Ethics direct us to behave.
The Introduction to Health Insurance class will start by defining and explaining important terms, such as perils, losses, benefits, and premiums. We'll cover the classes of health insurance, exclusions from coverage, and your responsibility to clients as an insurance producer. The class also covers HIPAA and other related legislation.
We'll explore general and uniform provisions you'll need to know, before moving on to Disability topics. These include different types of disability coverage and their qualifications. Group policies, Social Security disability, and Worker's Compensation are also covered.
Then we'll tackle Medical Plans, which includes types of providers and cost containment. Our Group Health class covers the types of groups which are eligible, and situations such as loss of coverage and COBRA coverage. We'll also talk about the regulations that apply to advertising group health insurance. In our class on Dental insurance, you'll learn about categories of dental treatment and the different ways that deductibles can be applied.
Medicare parts A-D are covered in detail in our Medicare class, including requirements, exclusions and MediGap. Then you'll learn about Long Term Care, including who is eligible and what types of care exist. We'll also cover policy replacement procedures and what qualified plans are.
We'll wrap up the course by looking at Federal Tax considerations that your clients may be concerned about, as well as Regulations that apply to Health Insurance (both federal and state).
This course includes two quizzes and a final test to help ensure that you're ready to take your test!
*At Your Pace Online's test-simulator exams are designed to simulate the conditions you will face while taking the state exam.
Take the first step to become a Life & Health Producer, At Your Pace Online!
Show Course ID: 0
Instructor Bio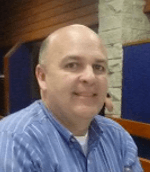 Keith Haley is the Online Insurance instructor and industry expert for At Your Pace Online. In addition to his insurance license, Keith holds a Bachelor's degree in Finance, Master's degree in Education, and is a Certified Financial Planner and licensed insurance producer. As an entrepreneur, over his career Keith has owned and managed businesses in a wide range of professions, including car sales, financial consultation, and insurance sales and management. With over twenty years of experience in business, sales, and education, Keith brings a broad range of practical and academic knowledge to our courses.