Alabama Insurance Pre-License Training
We are your premiere Alabama Department of Insurance approved pre-license training provider (Provider #23300459). All of our courses are in a simple and convenient format, giving you the ability to study from any computer, smartphone or tablet. If you have any questions our world class support team will be happy to help, just give us a call at 1-877-724-6150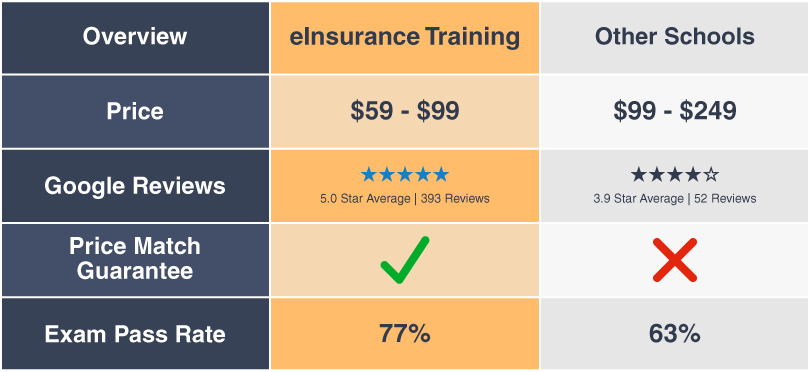 Pass rates and pricing accurate as of 8/17/2023
What are the requirements to get an Alabama insurance license?
To become a licensed insurance agent in Alabama you must:
Complete an AL DOI approved pre-license course for the line(s) of authority desired.
Pass the official licensing exam through the University of Alabama.
Get fingerprinted to become a licensed producer in Alabama.
Complete the official application for your new producer license through the AL DOI.