Alabama Life Insurance Pre-License 20 Hr Course
This 20 hour course meets Alabama's Pre-licensing education requirements for Life Insurance Producers. Our course is specifically designed to help you prepare for the state exam to get your insurance license.
In this course, you'll start with the basics in our General Insurance class. This covers topics such as what insurance is, the nature of agency, and the relationship between insurance producers and insurance agents. You'll also learn about contracts, starting with contract law in general, and then diving into the specifics of insurance contracts. Then you'll learn about the process of applying for and delivering a policy.
Our Insurance Ethics class focuses on what ethics are, why they matter, and the ethical duties of an insurance agent. We'll cover some ethical situations you may encounter as an insurance agent, and how the law and the Insurance Industry Code of Ethics direct us to behave.
We'll discuss the different types of life insurance policies you'll need to know in order to advise your clients on which ones meet their needs. This includes whole life, term life, group life, credit life, and flexible and specialized policies. In our Standard Policy Provisions class, we'll tell you what policies and provisions are generally included in life insurance contracts. You'll learn about options, riders, and beneficiaries.
The Annuities class in this course will examine the principles and concepts that apply to annuities. Then it will cover the benefit, payment options and products they offer, and the ways in which annuities can be used.
After learning some more fundamental concepts, you'll go through the Producer Responsibilities in Marketing, which covers how to help clients compare and evaluate policies so you can make the sale. You'll also take a short class on tax considerations, which will allow you to answer client questions about how their insurance affects their taxes. We'll also explore Qualified Plans, how they function, and how they affect a clients' taxes.
Our last classes in this course will cover how variable life insurance and and variable annuities are regulated as securities, and both state and federal insurance regulations that you need to know.
This course includes two quizzes and a final exam, to help you review and practice the concepts you need to master for the Alabama state exam.
Take the first step to become a Life Insurance Producer, At Your Pace Online!
Show Course ID: 0
Instructor Bio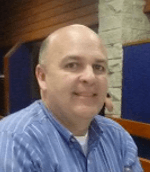 Keith Haley is the Online Insurance instructor and industry expert for At Your Pace Online. In addition to his insurance license, Keith holds a Bachelor's degree in Finance, Master's degree in Education, and is a Certified Financial Planner and licensed insurance producer. As an entrepreneur, over his career Keith has owned and managed businesses in a wide range of professions, including car sales, financial consultation, and insurance sales and management. With over twenty years of experience in business, sales, and education, Keith brings a broad range of practical and academic knowledge to our courses.