Arizona 1 Hour Annuity Transactions: Best Interest
This course will satisfy your 1 Hour Annuity Best Interest requirement.
New for 2020, this 1-hour course is based on changes to the NAICs Suitability in Annuity Transactions Model Regulation, which amended the regulations relating to the duties of insurers and producers who recommend an annuity to a consumer. This course covers the changes and additions to the NAIC Model Regulation, including the new "best interest" and "reasonable effort" requirements of the 2020 act. Changes to the regulation will be effective on January 1, 2021.
This course explores important changes and additions to the model regulation made in 2020.
The first section of the course details the continuing education requirements for producers recommending and selling annuities. It continues with a discussion on why the model regulation was implemented, the best interest obligations of producers and insurers, and the duties of insurers and producers when recommending and selling the annuity.
Continuing, the course delves into the supervision of performance. We analyze what are considered supervisory functions, "safe harbor" environments, the SECs comparable standards rule, obligations to the consumer, and corrective action requirements.
The course continues with an in-depth look at replacements of annuities. We analyze the reasons consumers attempt to replace annuities, the best interest factors surrounding replacement, material control mandates, and conflict of interest issues that could come into play when replacing an annuity..
We next look at disclosure forms and how critical they are for compliance. The disclosure obligations are discussed, training and supervision requirements are examined, the procedures for the review of recommendations, and what must be done prior to delivery of the contract to the consumer.
We conclude with a discussion of compliance and enforcement. The authority of the insurance commissioner is detailed, as well as the functions of the insurance commissioner. The course finishes with a look at private causes of action.
To complete the course and receive a certificate of completion sent to the state, there will be a 10 question exam that must be passed with a score of at least 70 percent. If you fail on the first attempt, you will be given an alternate examination to pass. There is no limit on how many times you may attempt to pass the examination.
Show Course ID: 0
Approved By:

Arizona Department of Insurance
Instructor Bio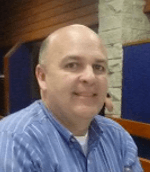 Keith Haley is the Online Insurance instructor and industry expert for At Your Pace Online. In addition to his insurance license, Keith holds a Bachelor's degree in Finance, Master's degree in Education, and is a Certified Financial Planner and licensed insurance producer. As an entrepreneur, over his career Keith has owned and managed businesses in a wide range of professions, including car sales, financial consultation, and insurance sales and management. With over twenty years of experience in business, sales, and education, Keith brings a broad range of practical and academic knowledge to our courses.