California 8 Hour Annuity Training Class
This class provides the full 8 hours of California-specific annuities training insurance producers must complete before being permitted to sell annuities in the state, using the mandatory state-approved outline as well as the suitability in annuity transactions training standards promulgated by the NAIC.
The course covers the following topics:
1. History of Annuity Contracts, including the History of Equity-Indexed Annuities & Annuities Today
2. Primary Uses of Annuities, including Tax-Deferred Growth and How Annuities Perform Compared to Other Financial Planning Vehicles
3. Types of Annuities, including SPIA, FPDA, Variable, Indexed, and Split
4. The Parties to an Annuity (Issuer, Owner, Annuitant, and Beneficiary)
5. Annuity Contract Provisions, including Age Guidelines, Premiums, Withdrawal and Surrender Charges, MVA, Waivers, and Withdrawal Privilege Options
6. Income Distributions, including Annuitization Options, Pure Life, Period Certain, Death Benefits.
7. Interest Rates: Simple vs. Compound, Portfolio-Based, New-Money-Based, Teaser Rates, Guaranteed Rates, and Caps
8. Equity-Indexed Annuities: Terms, Strategies, and Choice
9. Variable Annuities: Documentation, Regulation, Options, including Types of Subaccounts, Administrative Charges and Fees, Riders, Living Benefit and Death Benefit Guarantees
10. Qualified and Non-Qualified Annuities, including Employer-Sponsored Annuities, 401(k), Keogh, IRAs; Annuities and Retirement Planning; Application of Income Taxation to Qualified and Non-Qualified Annuities, including Section 1035 Non-Qualified Annuity Exchanges, Gifts, Sales, and Death, as well as taxation of Annuity Benefit Distributions
11. Advantages and Disadvantages of Annuities compared with other strategies and products
12. Suitability Training, including How to Determine Suitability, Obligations of the Insurance Producer, Advertising, Prohibited Sales Practices, Selling Annuities for Medi-Cal Eligibility, Unnecessary Replacement, Causes for Suspension and Penalties
13. Annuities and Medi-Cal
14. The Senior Market, including Special Concerns, the Issue of Buyer Competence, and Suitability Training for the Senior Market
15. Guarantee Association Protection and Rating Agencies
And of course, we don't charge you additional reporting fees!
Show Course ID: 0
Approved By:

California Department of Insurance
Instructor Bio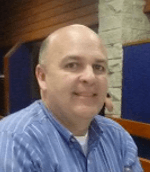 Keith Haley is the Online Insurance instructor and industry expert for At Your Pace Online. In addition to his insurance license, Keith holds a Bachelor's degree in Finance, Master's degree in Education, and is a Certified Financial Planner and licensed insurance producer. As an entrepreneur, over his career Keith has owned and managed businesses in a wide range of professions, including car sales, financial consultation, and insurance sales and management. With over twenty years of experience in business, sales, and education, Keith brings a broad range of practical and academic knowledge to our courses.