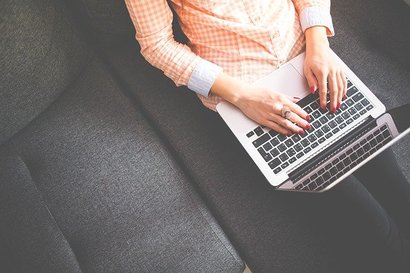 CPMI Professional Development — or CPMIPro — is one of the many online insurance education providers in the game. They offer both pre-license and continuing education for insurance professionals across the nation.
But they're far from the only insurance education provider doing so. Are they your best option for the CE or pre-license education you need? We want to help you decide, so we looked at key components of their courses, including CPMIPro reviews, state approvals, prices, and more.
State approval
Their website says, "All the insurance CE programs that we offer have been approved (where necessary) in the states for which continuing ed services are offered." On that page, they don't mention state approval for their pre-license courses, though.
Many other insurance education providers will at least list their state approval numbers next to their courses, but we couldn't find that information for CPMIPro. If you choose them to satisfy state-required course hours, do so at your own risk.
We want to make it easy for you to know we have the necessary approvals. Choose your state from the dropdown menu at the top of our website, then scroll to the bottom of the page. If your state issues an official approval letter for its education providers, you'll see it published there.
Ease of use
You can tell CPMIPro's website could use some updating at first glance. Ultimately, we thought navigating it was fairly easy — until it wasn't. Take their Florida CE page, for example. It lists some details about state requirements, but there are no courses to speak of on that page. We found the same thing with Kentucky CE.
Ultimately, some functionality on the CPMIPro website seems to flow decently well, but we hit roadblocks multiple times. Also, it's not clear if their courses are mobile-friendly (like ours). For busy insurance professionals looking to complete hours on the go, that might be a dealbreaker.
Course prices
Their course prices — for the courses we could find — are reasonable. Let's look at their Utah CE as a sample.
They offer 12-hour course packages for $25, which seems like a great deal. But Utah insurance professionals need three hours of ethics training, and CPMIPro charges $30 for that (our 3-hour ethics training is $17, for comparison). By the time you add all the courses you need together, you'll easily pay more than you would with our $79 24-hour packages. Plus, do you really want to have to build your own packages?
CPMIPro reviews
CPMIPro reviews are something of a mixed bag. On Indeed, they have a decent 4.4 stars, but that's from just 16 reviews. Their 15 reviews on BirdEye landed them with just 2.5 stars, and their 3 reviews with the Better Business Bureau gave them an average of just over 2 stars. Plus, two of those three reviews were 1-star reviews.
You should feel confident when you choose an insurance education provider. That's why we regularly ask for reviews. We think our 396 reviews for an average of 5 stars on Google (under our parent company, AYPO) speak for themselves.
CPMIPro is just one of many online insurance education providers out there. It pays to compare them against other options before choosing them.