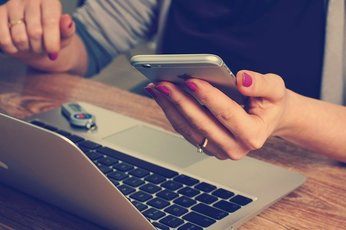 Since many states approved online pre-license and continuing education for insurance professionals, there's been a flood of new companies offering digital education. Some host virtual classrooms, while others offer on-demand, go-at-your-own-page courses.
ExamFX offers a variety of course types for both pre-license education and continuing education. And the Trustpilot ExamFX reviews you see on their home page might instill a lot of confidence. But we wanted to more thoroughly vet them so you can determine if they're a good option for you. Here's a deep dive into ExamFX reviews, state approval, course offerings, and pricing.
Courses
ExamFX does things a little differently. Most other insurance education providers break their courses down by state. And that makes sense since different states require dramatically different hours for their insurance professionals.
Kansas, for example, only requires 12 hours of continuing education every two years. California requires twice as many hours in the same timeframe.
And yet, ExamFX offers one set continuing education package, or at least so it would seem. You'll literally have to register with them to get any more detailed information than that.
State approval
Similarly, it's challenging to find any sort of detailed information about state approval from ExamFX. They do list state-specific hours requirements on their site but, again, you need to register to get any information about any specific course you might planning to take.
This leaves you in the dark as far as their state approval. And since getting your education hours can already be a hassle, we don't think you should have to do extra digging to find out if an education provider's hours will count toward your requirements.
That's why we publish every state approval letter we receive on our website. Scroll to the bottom of any of our state-specific pages (choose them from the dropdown menu at the top of our site). There, you'll see your state insurance authority's letter to us, giving us approval — assuming your state department issues one.
Pricing
Because it's so hard to get information about ExamFX's specific courses on their site, there's next-to-no pricing transparency. You'll need to register with them to get any sort of idea of how much you'll pay if you choose them.
We do know, though, that they aren't the lowest-priced option out there. Their pre-license education packages for life and health professionals start at $150. Our prices vary by state, but you can compare that against our Alabama pre-license training, which costs just $99.
ExamFX reviews
On the surface, ExamFX reviews look great. They have more than 1,400 reviews on Trustpilot for an average of 4.6 stars. But because Trustpilot is a service for which they pay, it's worth taking that with a grain of salt.
Instead, we turned to the nonpartisan Better Business Bureau. There, the ExamFX reviews don't even reach 3 stars. For comparison, we have more than 4 stars there.
We wanted to compare ExamFX reviews in a non-paid place where we both had more reviews, but we couldn't find one. While we have 4.7 stars on Facebook under our parent company, AYPO, ExamFX has covered over their Facebook reviews with their Trustpilot ones. All in all, it makes it hard to compare.
Ultimately, if you're willing to go through the work of registering for ExamFX, you can probably get more detailed information about their course offerings. But if you want the easiest, most convenient pre-license or continuing education possible, you may want to look elsewhere.
Call on our expert team today to get everything you need to renew your license. Or chat with a live representative by clicking on the green Chat button below. We cant wait to talk to you!