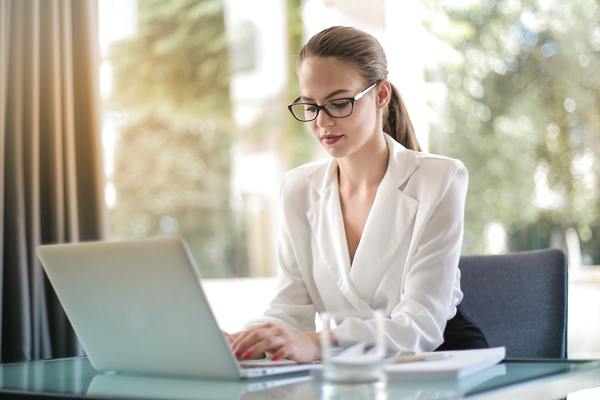 Based in Indiana, Insurance Career Training offers continuing education hours in all 50 states and pre-license exam prep to insurance professionals in most states. But they do things a little differently than many other insurance education providers. For starters, the vast majority of their online education takes place via live webinar. And they also offer clear-cut, flat-rate pricing.
Does that make them a good option for you? To help you decide on the right insurance education provider, let's look at Insurance Career Training reviews, course styles, state approval, and pricing.
Live vs on-demand courses
Insurance Career Training offers their exam prep and continuing education hours via live webinar. That's certainly more convenient than having to go sit in a specific classroom, but it doesn't save you from needing to clear your calendar during the webinar.
We know that insurance professionals are busy, high-performing people. And we understand that it's probably hard to set aside chunks in your day — let alone entire workdays — to get the hours you need.
That's why we offer our insurance training on-demand. You can chip away at your hours at any time that's convenient for you, even at the crack of dawn or in the middle of the night. In fact, we've even made sure that all of our courses are mobile-friendly. That way, you can work on your course if you're between meetings or find another small gap in your day when you're not at your desk.
Course pricing
Insurance Career Training offers straightforward pricing, we'll give them that. You'll pay $10 for every one credit hour you earn with them.
They offer some discounts on top of that, too. Take 10 hours with them and get 10% off. Take 20 and get 20% off, or take 24 or more hours and get 30% off.
Let's do the math to break this down.
Michigan, like many states, requires 24 hours of continuing education per renewal period. At 24 hours, you get Insurance Career Training's 30% discount — but you're still going to pay $168 for the hours you need. Our 24-hour Michigan package, by comparison, costs $63.
Insurance Career Training reviews
Insurance Career Training reviews are hard to come by. They have just one review on Yelp (for 5 stars) and only two reviews on Indeed (for 4 stars). Facebook is your best bet, where they've earned 5 stars from 21 reviews.
Their reviews bode well for them. But with so few to go off, you might still be feeling a little uncertain.
If you'd like more data points, you can check out our 4.7 stars from more than 140 reviews on Facebook or our 5 stars from nearly 400 people on Google.
State approval
A quick note on state approval. Insurance Career Training's state-specific pages say that their courses are state-approved, but we couldn't find any verifying information like course approval numbers or state approval letters.
We don't want you to have to guess whether or not your hours will count toward your license requirements. On each of our state-specific pages, we publish your state insurance authority's approval letter to us at the bottom of that page. The only exception is states where the insurance authority doesn't issue us such a letter.
Ultimately, if you want live insurance education, Insurance Career Training may be a good option. But be prepared to pay quite a bit, and you'll want to double-check that they're truly approved in your state first.