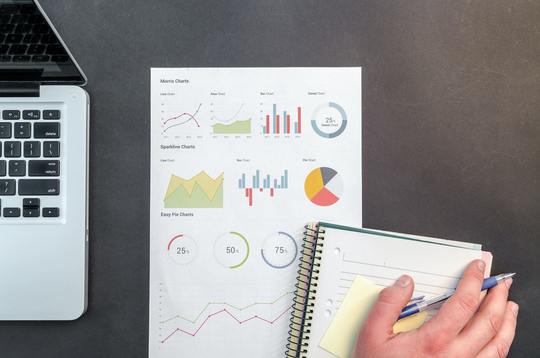 As far as players in the education game, Kaplan is a fairly well-known one. That doesn't mean, however, that Kaplan Financial necessarily offers the best pre-license or continuing education possible for insurance professionals. They might, certainly. It's just not safe to assume they're your best bet just because you may have heard of them before.
Don't worry. You don't have to guess at the right insurance education provider for you. To help you vet your options, we looked at Kaplan Financial reviews, course offerings, prices, state approval, and more.
So you can better understand what Kaplan Financial offers for insurance professionals, let's dive right in.
Course pricing and convenience
First, let's get into the meat and potatoes; that is, what really matters. At the end of the day, one of the biggest things you care about is how much you'll need to pay to get the course hours you need.
Kaplan Financial can charge a decent amount for their courses because they're well-known. Compare their $209 Oregon property & casualty pre-licensing course against our $139 option, for example.
Or, if you're looking for continuing education in Hawaii, you'll pay $59 for their all-lines, all-access pass or $39 if you just need L&H or P&C. If you choose these options, you'll have to pick the courses you need to meet your state requirements. Or, you can choose to pay for each course individually, but Kaplan charges as much as $19 for a two-hour course.
Our full 24-hour Hawaii packages cost $39 and cover all the material you need to know so you can renew your license. We know that busy insurance professionals don't want to have to piece together their own course lineup. We build the course for you to take the guesswork and legwork out of getting the hours you need on the required topics.
State approval
Confirming state approval for Kaplan Financial courses is far from clear-cut. Many insurance education providers at least list the state approval number by any course that's been approved, but we couldn't find that for Kaplan.
When you expand the "More Details" section on their individual course listings, you get an assuring message — if you live in Minnesota. It says:
"Please note, you will receive CE credit hours for this course awarded by the Department of Insurance in the state you've selected. The following statement is not applicable unless you are a Minnesota-resident producer:
This course has been approved by the Minnesota Commissioner of Commerce for hours of insurance continuing education."
Odd, right?
If you're going to sit down and complete course hours, you want to be certain they'll count toward your state licensure requirements.
That's why we include state approval letters on each of our state-specific pages. Choose your state from the dropdown menu at the top of our site. Scroll to the bottom of the resulting page. If your state insurance authority issues approvals for its education providers, you'll see our official approval letter published there. That way, you never have to wonder whether or not your hours will count towards your pre-license or renewal requirements.
Kaplan Financial reviews
The Kaplan Financial reviews we found were all over the board. On Trustpilot, they have a solid 4.3 stars from more than 300 reviews. That said, Trustpilot is a paid service, so trust those reviews at your own discretion.
On Yelp, Kaplan Financial reviews come in at an average of 2.5 stars from just three reviews, two of which are one-star reviews. On Indeed, they have 4.4 stars from 132 reviews. And Kaplan University, another education endeavor from Kaplan, Inc., has 1.7 stars from more than 380 reviews.
For comparison, we have 5 stars from nearly 400 Google reviews and 4.7 stars from more than 140 reviews on Facebook under our parent company, AYPO.
Ultimately, Kaplan Financial does have brand familiarity behind them. But you may want to compare their pre-license and continuing education courses against other options.