Colorado 3 Hour Ethics Review
As part of your continuing education requirements, the individual states require that producers complete a certain number of hours in Ethics training. This course will provide you with three hours of ethics training approved in your state towards completing your education requirements in order to renew your license.
This course will take an in-depth look at a number of issues surrounding ethics and the producer. The course begins with a look at trust in the industry, and whether clients actually trust insurance producers compared to other professions. It continues with a comparison of ethics versus morality, and discusses how individual beliefs alter ethical choices at times. Corporate ethical behaviors are scrutinized, and the lesson explores situations in which ethics and morals collide.
There are a number of approaches to making an ethical decision, and we will take a look at a number of different methods that can be employed when faced with an ethical decision. A number of concepts and terms are explored, and the course will consider the legal ramifications associated with poor ethical choices. As an important part of ethical compliance, we will also delve into unethical and unfair trade and claims practices, which have been heavily regulated by the state insurance divisions to protect clients and others.
The course will concentrate on the producer's ethical duties to the customer, the agency, and others in the business. The course provides plenty of examples to compare intelligent decision-making to decisions that are not that well thought out. We finish with the National Association of Insurance and Financial Advisors Code of Ethics, which gives an excellent ethical baseline in which to base ethical behavior, and the Code of Ethics that Chartered Property and Casualty Underwriters must ascribe to. The lesson concludes with an idea of creating an in-house Code of Ethics for the agency or for a related type of insurance business, and the importance of doing so.
Other topics included in this course are:
What ethics are and what ethics are not;
The "Rights, Fairness, Common Good, and Utilitarian" approaches to decision-making;
Accountability and related practices for the producer;
Legal concepts, including the basic concept of ethics legality, expectations of professionalism and expertise of the producer, illegal and unethical inducements, misrepresentations, and suitability of purchase;
Ethics for a successful business, with examples that illustrate sound ethical practices;
How biases affect ethical decision-making, and several different methods by which a producer can rationalize a decision and whether it is proper;
Contractual ethical duties compared to service-oriented duties to the client;
Fiduciary responsibilities, and a discussion of whether a producer is a fiduciary;
Ethical duties to the customer that are owed by a producer to those that rely on others;
Accounting principles and the ethics of helping others, such as fellow employees;
Duties to the principal, including loyalty, accounting, obeying the principal's lawful instructions (and if they are not lawful);
Advertising and sales presentation ethical challenges;
Laws that govern ethical conduct, including hearings processes, cease and desist orders, specific regulations, penalties relegated to unlawful acts, and certain other legal issues that affect producers;
The truth about ethics in the industry, and the future of insurance.
At the end of this course, there will be an examination that must be passed with a score of 70% or better. The exam may be taken as many times as needed to pass.
Show Course ID: 1
Course ID(s):

63113

Approved By:

Division of Insurance, DORA
Instructor Bio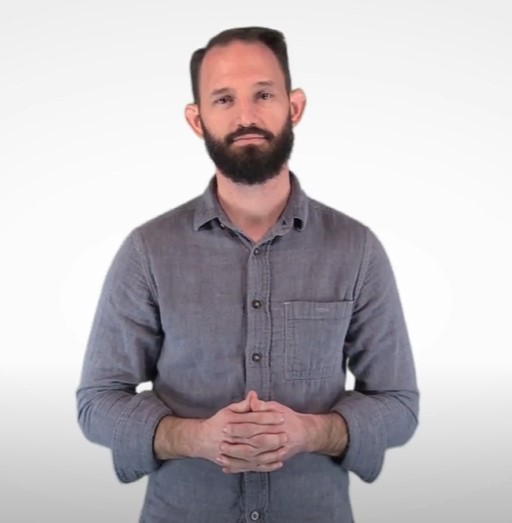 Aaron Phelps is At Your Pace Online's Subject Matter Expert for Property and Casualty Insurance. Prior to entering the insurance field, Aaron worked for 7 years in customer service and management before entering into the insurance field. He is a licensed insurance agent in Oregon with a Bachelor of Science degree from Oregon State University in Communication and has been working locally since 2015. Aaron specializes in individual health insurance plan options and life insurance, provides employee benefits support for his company's group clients, and expertly handles insurance needs for personal line clients. His favorite part of his job is helping people understand how insurance policies work and alleviating their anxiety and fear over the process. In addition to his accomplished career in the insurance field, Aaron has been married for 17 years and shares 4 children with his wife. He spends his free time backpacking, traveling, and camping or simply relaxing and enjoying good food and drinks with his friends.