Florida 5 Hour General Lines Law and Ethics 2020 Update (220 2044 440 442 233)
This course provides licensees in General Lines (Property and Casualty) Insurance with the five hours of continuing education mandated by the state of Florida. The material covered will help students review and clarify the regulatory structure for insurance in the state of Florida, deepen their knowledge of ethics standards enforced in Florida with regard to insurance, and refresh their understanding of their responsibilities and of the professional standards to which they are held. Most importantly, the class covers every major change enacted during 2018 and 2019 sessions of the Florida Legislature, readying the licensee for 2020.
The course starts with regulatory awareness, split into three parts. Throughout these three parts, we cover the organization of the class, the jurisdiction of duties and responsibilities for Florida insurance, licensing requirements, and a variety of other requirements regarding record-keeping, department communication, and guaranty associations.
From there, the course moves into insurance law and updates. We start the section by refreshing your memory on some older changes in the Homeowner Flood Insurance Affordability Act, National Flood Insurance Act, and others. Then, we get into some of the big law changes of 2018, including unfair insurance trade practices, and workers? compensation benefits for first responders. 2019 law changes are next, which include general insurance changes, wireless communications while driving, telehealth, autonomous vehicles, and health care.
The course continues with ethical requirements, detailing the bill of rights for policyholders, unfair methods of competition, and a section on understanding the required premium discounts. From there, we cover disciplinary and industry trends, which starts off with recent violations and enforcement actions from 2019. Then, we cover unauthorized products and entities, listing the duties of a licensed agent and the penalties for selling unauthorized insurance. The course finishes off with a quick section on the new and other important terminology that is applicable to Florida insurance professionals, such as principle-based reserving, own risk and solvency assessment, and the future of insurance in Florida.
During the course, there will be in-text questions to help the licensee gauge their knowledge while moving through the class, to test their gathered knowledge as they go. There is also a final exam of 30 questions at the end of the class.
Please note: This course expires on December 11, 2020. You must finish this course by December 11, 2020 to receive your CE credit.
Show Course ID: 0
Approved By:

Department of Financial Services (DFS)
Instructor Bio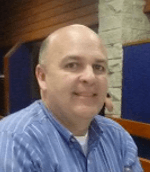 Keith Haley is the Online Insurance instructor and industry expert for At Your Pace Online. In addition to his insurance license, Keith holds a Bachelor's degree in Finance, Master's degree in Education, and is a Certified Financial Planner and licensed insurance producer. As an entrepreneur, over his career Keith has owned and managed businesses in a wide range of professions, including car sales, financial consultation, and insurance sales and management. With over twenty years of experience in business, sales, and education, Keith brings a broad range of practical and academic knowledge to our courses.