Florida 24 Hour L&H Renewal Course with P&C Laws
A life and health insurance producer who completes this continuing education course will gain 24 hours of instruction on state law, ethics, property and casualty, life insurance, annuities, and health insurance.
The 8 hours of core material will help students review and clarify the regulatory structure for insurance in the state of Florida, deepen their knowledge of ethics standards enforced in Florida with regard to insurance, and refresh their understanding of their responsibilities and of the professional standards to which they are held. Most importantly, the class covers major changes enacted during prior years, with a focus on the law updates and changes for 2021, readying the licensee for the 2022 year. Every insurance line will be touched on.
The 16-hour elective portion is broken into three parts:
general insurance,
life insurance and annuities, and
accident and health insurance.
The first part is a broad overview of insurance and the insurance industry. This part will address both the concept of insurance and the general practices of insurance producers.
The second part discusses life insurance policies and their provisions, qualified retirement plans, and the taxation of life insurance policies and benefits.
The training on life insurance policies and their provisions will talk about the standard provisions found in life insurance policies before moving onto a discussion of beneficiaries and options and riders.
The instruction on qualified plans will examine retirement plans, what it means for a plan to be qualified, and how this affects the taxation of benefits.
The last segment of this part of this course will address taxation of life insurance and annuities and benefits that can be gained from these kinds of insurance products.
The third part on accident and health insurance explores accident and health insurance policies, medical plans, group health insurance, and long term care insurance.
The segment on health insurance policies will go over the contractual elements of an accident and health insurance policy.
The instruction on medical plans will discuss the various types of medical plans, managed care, cost containment strategies, and important federal laws such as the ACA and HIPAA.
The training on group health will examine group health insurance policies in comparison to individual health insurance coverage. This segment will also explore conversion options and group health policies for small employers.
The segment about Medicare will take a close look at the entire program including who is eligible, what Medicare provides to participants, and options for people who don't qualify.
Long term care insurance (or LTC) is the primary interest of one segment of this course. This segment will cover the primary elements of LTC, how LTC can be marketed, and suitability issues.
Videos, examples, and imagery are utilized throughout the course to enhance comprehension for visual and auditory learning styles. After each lesson, students will be asked a single question about the material. An exam appears at the end of each of the core and elective sets. Successfully passing the exams will unlock the Certificate of Completion.
Show Course ID: 1
Course ID(s):

120387, 120259

Approved By:

Florida Department of Financial Services
Instructor Bio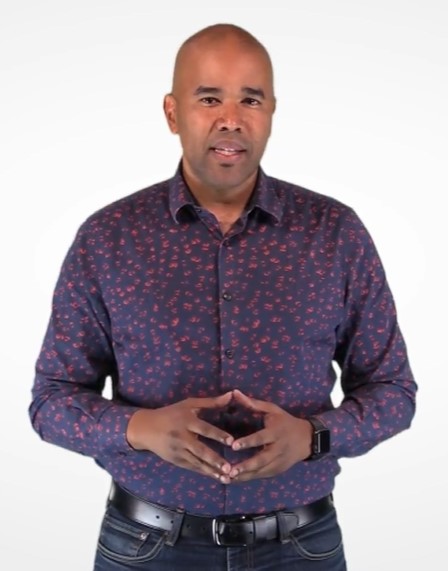 Life and Health Insurance Instructor Joel Daniels is an experienced business professional in the insurance industry, with an established track record of leadership, development, account management, relationship building, and brand integrity. In his insurance business, Joel works tirelessly with his allies and strategic partners to impact communities by providing access to affordable and usable health and wellness benefits options. Here at At Your Pace Online, Joel is a highly engaging instructor. He presents insurance continuing education to licensees so that they can grow in their knowledge of the trade with confidence, benefitting their own business growth as well as the overall well-being of their clients.