Florida 24 Hour Health Review Package
Health insurance producers can complete their continuing education requirements for their license renewal with the current and updated course. The course includes 20 hours of elective credits and four hours of current law and ethics education for a total of 24 hours of CE credit.The course begins with an advanced, in-depth look at health insurance basics with an emphasis on current terminology and concepts. The course continues with a new look at dental insurance and continues with updated information on how the federal government taxes health insurance and other medical benefits, including disability and tax-favored health plans. New material is included within this course package which covers current and topical issues, such as credit insurance,anti-money laundering and the growth of insurance technology and data security for insurance professionals. The course concludes with revised and current information on Florida laws and ethics.
The health insurance basic lesson includes revised information on preexisting conditions and how laws are applied, many examples of how provisions such as coinsurance are handled, the Policyholder's Bill of Rights, business uses of health insurance, disability coverage, long-term care expenses, Medicaid and other governmental coverages, tax-favored plans and important changes to federal law. A refreshed look at dental insurance is provided with a look at how the Affordable Care Act and other legislation has changed over time, pediatric dental coverage, access to coverage, treatment categories and much more.
The course next explores tax treatment of health insurance and related contracts. Disability income insurance is discussed, with an emphasis on business uses of disability coverage, like key-person and buy-sell contracts used to protect a business. Medical expense taxation is detailed, and the lesson then dives into long-term care issues, including LTC partnerships with the states. Tax-favored plans are reviewed, including Health Savings, Health Reimbursement and Flexible Savings Accounts are analyzed.
The course moves into credit insurance, an often-overlooked segment of the industry, and includes material on limited lines insurance, different types of credit insurance and their associated rules, the NAIC Model laws, how credit insurance actually works in real life, and concludes with a discussion on who should buy the product.
The course then moves on to recent legal and other issues facing the insurance industry and licensed insurance professionals. Lessons included in these areas discuss anti-money laundering and how it is affecting the insurance business, insurance technology and how it is used in the financial services and insurance fields, and a detailed lesson on data security and its importance in the insurance industry.
The education concludes with recent changes and additions to Florida laws and ethics requirements, which is a required part of Florida licensee continuing education.
Show Course ID: 1
Course ID(s):

125618, 124002

Approved By:

Florida Department of Financial Services
Instructor Bio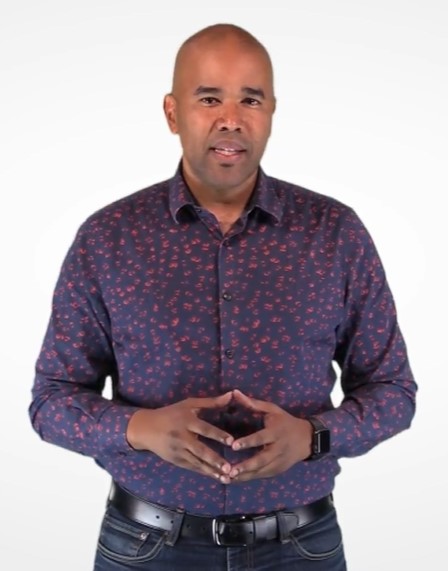 Life and Health Insurance Instructor Joel Daniels is an experienced business professional in the insurance industry, with an established track record of leadership, development, account management, relationship building, and brand integrity. In his insurance business, Joel works tirelessly with his allies and strategic partners to impact communities by providing access to affordable and usable health and wellness benefits options. Here at At Your Pace Online, Joel is a highly engaging instructor. He presents insurance continuing education to licensees so that they can grow in their knowledge of the trade with confidence, benefitting their own business growth as well as the overall well-being of their clients.