Florida 40 Hour Pre-License Health Insurance Course
This 40 hour pre-license course for Florida health insurance professionals covers all of the mandatory topics outlined by the state of Florida.
We begin with the topic of types of policies, which is split into two parts. The first part starts with disability income, going over definitions, concepts, and other basic information. This is expanded on by the next area of study, group and individual disability income. From there, we go over riders, such as the lifetime benefit rider and the hospital confinement rider, and then move into accidental death and dismemberment, medical expense insurance, Medicare, and Medicare supplement and advantage plans.
The second part starts with coverage of group insurance policies, including group conversion and small employer medical plans. From there we go over long-term care insurance, defining our terms and going over the basics of long-term care insurance. Next is dental insurance, followed by other policies, including vision and cancer insurance.
The second topic covered in this course is policy provisions, clauses, and riders. In this portion of the course we go over the mandatory and optional provisions that must be included in a health insurance policy, as well as the optional provisions that are able to be included. Then, we go over the other important provisions and clauses, such as the free look, consideration clause, and the probationary period. We finish this topic with a look at riders and rights of renewability.
The third topic is social insurance. In it, we go over the basics of social insurance, starting with Medicare Parts A and B. We go over additional Medicare coverage, such as skilled nursing facility care and home health services. From there, we go through Medicare supplement and Medigap plans, including Medicare Parts C and D. We finish the topic with Medicaid and social security.
Our fourth topic is other insurance concepts, which includes more detail on disability concepts, and explains dependent children benefits, primary and contingent beneficiaries, and classes of beneficiaries. We also cover the tax treatment of a variety of policies, and finish the topic with subrogation.
Field underwriting procedures is our fifth topic, and we cover the basic steps and requirements for completing the insurance application, including when to collect the initial premium, receipts, and investigative consumer reports. We also cover contract law, going over unilateral, adhesion, aleatory, and personal contracts, finishing with warranties and representations.
From here, our last two topics are on the state-specific statutes, rules, and regulations, with each topic being split into two parts. First, we cover the statutes, rules, and regulations that are common to all lines of insurance. In the first part, we provide a basic overview of regulatory authorities such as the Department of Financial Services and the Office of Insurance Regulation. We also define many important terms as used in the state of Florida, and finish the first part with licensing requirements for Florida insurance professionals.
The second part of our coverage of laws that are common to all lines continues coverage of licensing requirements, going over the specific requirements for education and maintaining a license. We also go over the agent responsibilities in Florida and the insurance guaranty fund. We finish with marketing practices, including coverage of unfair methods of competition.
From there, we move into the first part of our final topic, which goes over the Florida laws pertinent to health insurance. We begin with the state-specific requirements for standard policy provisions and clauses, and then move into the required and optional provisions for health insurance policies in Florida. We also go over group health insurance and unfair trade practices.
The final part of our course goes through the state-specific requirements for Medicare supplements, long-term care insurance, and small employers. We also cover the requirements for specific plan types, including HMOs, PPOs, EPOs, and discount plans.
During the course, there will be in-text questions to help you gauge your knowledge while moving through the course, and there are incremental quizzes after each topic. At the end of the course there is a 100-question final exam. Once you finish, you'll have completed all of your pre-license education, all at your own pace!
Show Course ID: 1
Course ID(s):

117678

Approved By:

FL Dept. of Financial Services - Div. of Insurance
Instructor Bio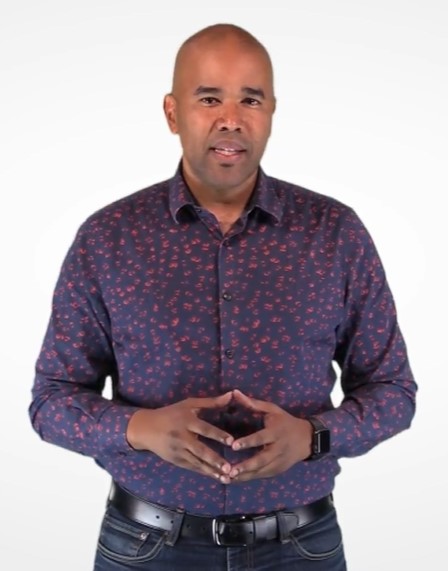 Life and Health Insurance Instructor Joel Daniels is an experienced business professional in the insurance industry, with an established track record of leadership, development, account management, relationship building, and brand integrity. In his insurance business, Joel works tirelessly with his allies and strategic partners to impact communities by providing access to affordable and usable health and wellness benefits options. Here at At Your Pace Online, Joel is a highly engaging instructor. He presents insurance continuing education to licensees so that they can grow in their knowledge of the trade with confidence, benefitting their own business growth as well as the overall well-being of their clients.