Maryland 24 Hour All Lines Package
This package will be devided into 3 parts. The first part of the package is Property and Casualty. This content on property and casualty insurance in this course is broken up into three segments.
The beginning segment takes a look at fundamental concepts and aspects of property and casualty insurance including common provisions found in these kinds of policies.
The middle segment of the course is concerned with insurance for private residences.
A portion of this segment will examine the property coverage provided by dwelling policies. This portion will also discuss the Personal Liability Supplement and how it can augment a dwelling policy.

The other portion of this segment explores the comprehensive coverage provided by a homeowners policy.
The last segment of the course covers automobile insurance. This segment talks about the insurance protections provided by both the personal and commercial forms of auto insurance.
To end the course, a student will be asked to complete a 60 question exam that will improve understanding and retention of the course materials.
The second part of this package is instruction on life and health insurance continuing education course for insurance producers.
The first set of lessons in this course on life insurance discusses annuities, qualified retirement plans, and the taxation of life insurance and life insurance benefits.
The training on annuities will look in depth at this type of insurance product and how it compares to other forms of life insurance.

The instruction on qualified retirement plans will examine retirement plans, what it means for a plan to be qualified, and how this affects the taxation of benefits.

The last segment of this part of this course will address taxation of life insurance and annuities and benefits that can be gained from these kinds of insurance products.
The second set of lessons explores many aspects of health insurance including disability insurance, group health insurance, dental insurance, and the taxation of health insurance.
The portion of the course examining disability insurance and the specialized coverage it provides.

The training on group health will examine group health insurance policies in comparison to individual health insurance coverage. This segment will also explore conversion options and group health policies for small employers.

The unique qualities of dental insurance will be examined in one segment of the course.

The final segment of the course talks about taxation of health insurance products.
A 55 question exam concludes the course. The intent of the exam is to promote retention and comprehension of the course materials.
The final part of this package will cover ethics. This course discusses many different topics surrounding ethical practices, such as ethics versus morals, ethics in practice, ethical decision-making models that illustrate how ethical dilemmas may be solved, and the terminology used in ethics, such as tort law, equity, and more. The course will assist the student in making the proper ethical decisions, provide examples of poor ethical choices, and the legal enforcement of ethics.
At the end of this course, there will be an examination that must be passed with a score of 70% or better. The exam may be taken as many times as needed to pass.
Show Course ID: 1
Course ID(s):

108671, 108669, & 108668

Approved By:

Maryland Insurance Administration
Instructor Bio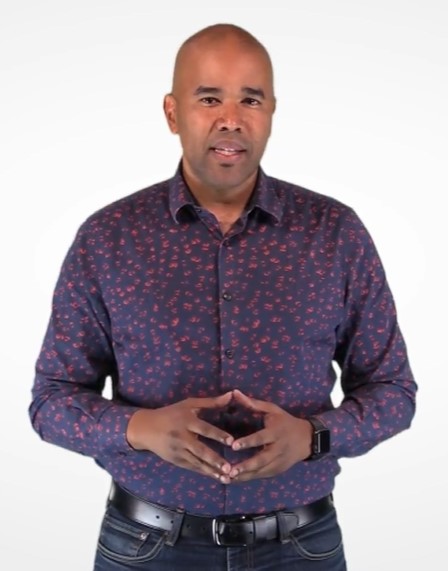 Life and Health Insurance Instructor Joel Daniels is an experienced business professional in the insurance industry, with an established track record of leadership, development, account management, relationship building, and brand integrity. In his insurance business, Joel works tirelessly with his allies and strategic partners to impact communities by providing access to affordable and usable health and wellness benefits options. Here at At Your Pace Online, Joel is a highly engaging instructor. He presents insurance continuing education to licensees so that they can grow in their knowledge of the trade with confidence, benefitting their own business growth as well as the overall well-being of their clients.