North Dakota Deluxe Health Insurance Exam-Prep
At Your Pace Online's North Dakota Deluxe Health Insurance Exam Prep course is a comprehensive tool to prepare you for the General Insurance exam. This exam prep course does not include North Dakota specific content. If you feel uncomfortable taking the state specific portion of the exam, you will want to obtain additional exam prep material.
You can download the included course content PDF to study offline on any PDF capable device. Or, you can print it out and study the old fashioned way.
The following subjects are included in our exam prep course:
General Principles of Insurance | Ethics | Intro to Health Insurance | Health Insurance Policies | Disability Income | Medical plans | Group Health | Dental Insurance | Medicare | Long-Term Care | Federal Tax Considerations for Health Insurance | Federal Regulations Governing Life & Health Insurance
With this deluxe package, you'll also get:
Course Content PDF (downloadable)
Comprehensive Final Exam
Bonus Exam
You will receive a certificate of completion for your records upon course completion.
Show Course ID: 0
Instructor Bio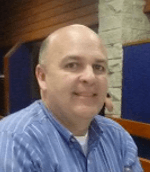 Keith Haley is the Online Insurance instructor and industry expert for At Your Pace Online. In addition to his insurance license, Keith holds a Bachelor's degree in Finance, Master's degree in Education, and is a Certified Financial Planner and licensed insurance producer. As an entrepreneur, over his career Keith has owned and managed businesses in a wide range of professions, including car sales, financial consultation, and insurance sales and management. With over twenty years of experience in business, sales, and education, Keith brings a broad range of practical and academic knowledge to our courses.