Oklahoma 21 Hour Life & Health CE Package
21

Hour Course
$

60.00
This 21 hour continuing education package will earn Oklahoma Insurance Producers 19 General credits and 2 Legislative Update credits.
The instruction will begin with a discussion of Legislative Updates. This portion is designed to provide licensed Oklahoma insurance agents with 2 hours of continuing education, and update them on recent changes to administrative rules and laws. We will cover changes to insurance rules that apply to Life and Health Lines, as well as Property and Casualty, and general rules such as regulatory compliance topics.
After that the course will cover the concepts of risk and insurance in general, and then progress into a further discussion of life insurance specifically. We'll examine different types of life insurance and some of the common policy provisions found in life insurance policies. Then we'll take a separate look at the types of health insurance available in the market today, as well as the provisions commonly included in those policies.
Once we've had an overview of life and health lines, we'll go a bit more in-depth, starting with a segment on retirement planning and qualified retirement plans. The student will receive instruction in simplified employee pensions, profit-sharing plans, and tax sheltered annuities.
After looking at qualified plans and retirement, the student will be exposed to different types of disability income and similar insurance, including medical and dental insurance. This section will be followed by a section that undertakes a more individualized discussion of medical plans, group health insurance, and dental insurance.
From there, our course takes the student into the world of Medicare and Medicare related health plans. While in this segment, the student will learn methods for determining if clients are eligible for Medicare, and for determining which Medicare coverage options are available. Along with Medicare, there will be a short segment on long term care and what it takes to guide a client through the process of selecting a suitable long-term care insurance policy.
In the final two segments, we'll discuss the federal taxation of life insurance and health insurance, in which students will learn the methods for estimating how either a life insurance policy or benefits, or a health insurance policy or its benefits (or both) will affect a client's taxes.
Following the course of instruction, there will be a final exam in order to assist students in retaining the information they have received retain the information.
Show Course ID: 0
Approved By:

Oklahoma Insurance Department
Instructor Bio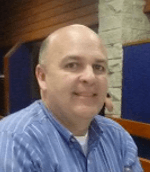 Keith Haley is the Online Insurance instructor and industry expert for At Your Pace Online. In addition to his insurance license, Keith holds a Bachelor's degree in Finance, Master's degree in Education, and is a Certified Financial Planner and licensed insurance producer. As an entrepreneur, over his career Keith has owned and managed businesses in a wide range of professions, including car sales, financial consultation, and insurance sales and management. With over twenty years of experience in business, sales, and education, Keith brings a broad range of practical and academic knowledge to our courses.