Oklahoma 2 Hour Legislative Updates for 2019 & 2020 Course
As part of their continuing education requirements for the 2019-2020 biennium, resident agent producers, Title producers, CSRs, and adjusters must take 2 credit hours on statute and rule updates. This course is primarily written for producers and adjusters. We'll start with a gradual review of Senate Bill 1010 about, among other things, viatical settlement providers and addresses listed on a license. 
Next is a series of House and Senate bills about life and health insurance. Important changes for insurers, Pharmacy Benefits Managers, MEWAs, opioid limitations, autism behavior analysts coverage, Medicare plans, and short-term limited-duration health insurance.
Owners of self-service storage facilities are required to be licensed if they sell insurance. Then, a half hour is dedicated to changes in the ways insurers can operate, such as the approval for protected cell companies, the requirements for internal auditing, health maintenance organizations, and confidential treatment of filings. A look at the Administrative Rule changes concludes the course.
Videos and images are utilized throughout the course to enhance learning. After each lesson, students will be asked a single question about the material. One brief final exam is given to test the student's comprehension. 
Show Course ID: 0
Approved By:

Oklahoma Insurance Department
Instructor Bio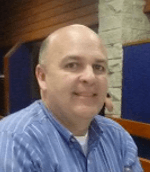 Keith Haley is the Online Insurance instructor and industry expert for At Your Pace Online. In addition to his insurance license, Keith holds a Bachelor's degree in Finance, Master's degree in Education, and is a Certified Financial Planner and licensed insurance producer. As an entrepreneur, over his career Keith has owned and managed businesses in a wide range of professions, including car sales, financial consultation, and insurance sales and management. With over twenty years of experience in business, sales, and education, Keith brings a broad range of practical and academic knowledge to our courses.