Oregon Deluxe Health Insurance Pre-License Course (20 Hr)
Our 20 hour package is approved by the State of Oregon to meet the Mandatory Pre-License Education Requirement for the Health Insurance line. This deluxe package includes extra features to help you study effectively, and ensure that you're ready for your exam!
In the course, we'll start by discussing ethics - what they are, why they're important, and how they apply to your work as an insurance agent. We'll also use some examples of ethical scenarios you might encounter and talk about how to handle them.
Then, we'll move into the basics of health insurance. After going over some general provisions, we'll focus on disability, including group, individual, social security disability, and worker's compensation.
In our class on medical plans, we'll cover the basic concepts, as well as the different types of providers and plans.
After the midpoint quiz, we'll focus on dental insurance, including categories of dental plans and employer-based coverage.
After an overview of Medicare, we'll talk about Long-Term Care: what it covers, what is costs, and who pays for it. We'll conclude with a discussion of federal tax regulations that apply to insurance, before moving on to the final exam.
Additionally, the following is included in this package:
Downloadable PDF of course content
14 Major subject lessons
Multiple topics per lesson
Multiple mid and endpoint quizzes
Test-simulator final exam*
and much more
At Your Pace Online's test-simulator exams are designed to simulate the conditions you will face while taking the state exam.
Take the first step to become a Health Insurance Producer, At Your Pace Online!
Show Course ID: 0
Instructor Bio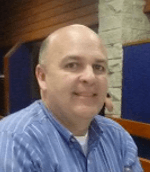 Keith Haley is the Online Insurance instructor and industry expert for At Your Pace Online. In addition to his insurance license, Keith holds a Bachelor's degree in Finance, Master's degree in Education, and is a Certified Financial Planner and licensed insurance producer. As an entrepreneur, over his career Keith has owned and managed businesses in a wide range of professions, including car sales, financial consultation, and insurance sales and management. With over twenty years of experience in business, sales, and education, Keith brings a broad range of practical and academic knowledge to our courses.