Oregon Deluxe L & H Pre-License Course (40 Hr)
Our 40 hour package is approved by the State of Oregon to meet the Mandatory Pre-License Education Requirement for the Life & Health Insurance lines.
We'll begin the course with a overview of Life & Health principles, including common policy types and provisions, before moving into our ethics class. Then, we'll look at health policies and medical plans such as group health and dental, along with Medicare and Long-Term Care insurance. We'll also cover some federal and state insurance regulations. After that, we'll move into the second section of the course, which focuses on life insurance. This will include subjects like life insurance policies and provisions, annuities, securities, and tax considerations.
We have included in this deluxe package a couple things to help prepare you that much more for your state exam, such as a downloadable PDF and a Test-Simulator Exam.
The following is included in this package:
Downloadable PDF of course content
22 Major subject lessons
Multiple topics per lesson
Multiple mid and endpoint quizzes
Test-simulator final exam*
and much more
*At Your Pace Online's test-simulator exams are designed to simulate the conditions you will face while taking the state exam.
Take the first step to become a Life & Health Producer, At Your Pace Online!
Show Course ID: 0
Instructor Bio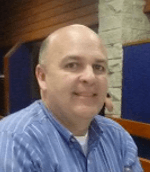 Keith Haley is the Online Insurance instructor and industry expert for At Your Pace Online. In addition to his insurance license, Keith holds a Bachelor's degree in Finance, Master's degree in Education, and is a Certified Financial Planner and licensed insurance producer. As an entrepreneur, over his career Keith has owned and managed businesses in a wide range of professions, including car sales, financial consultation, and insurance sales and management. With over twenty years of experience in business, sales, and education, Keith brings a broad range of practical and academic knowledge to our courses.