Oregon Life Insurance Pre-License Course (20 Hr)
This course will provide life insurance licensing candidates in Oregon with the materials needed to successfully prepare for the life license examination. This 20-hour course covers all of the topics included within the Oregon Candidate Information Bulletin, and will give the student a solid base of knowledge and understanding for the license examination.
This updated course includes many illustrations, examples, and quizzes associated with the state test, and provides a well-rounded approach to test preparation. The topics covered in the course begin with the basics of life insurance, and introduce the candidate to terms, definitions and concepts that are the foundation of life insurance coverage. The course continues with information on individual and group life insurance policies, including provisions that are important to this section. Life insurance provisions, options and riders are detailed in the course. Annuities are heavily covered, including the different types of annuities, the payout options, and how the parties to the contract relate to the premiums and benefits provided.
Federal taxation of life insurance, annuities and retirement plans are discussed, with an emphasis on examples and other tools to assist the producer in determining taxable events. Finally, the course explains various qualified and nonqualified retirement plans, such as IRAs and group retirement plans.The course includes material on everything necessary to successfully prepare for the exam:
Life Insurance Basics, including insurable interest requirements, determining the proper amount of life insurance, life insurance settlements, types of policies, business insurance, factors in determining the premium, sales presentations, policy delivery, field underwriting, sources of information and underwriting, risk classification, and responsibilities of licensees.

Types of life insurance policies include term and permanent insurance, flexible and indexed contracts, policies and a discussion of group life insurance including the differences between group and individual coverage.

Life insurance provisions, options, and riders: This lesson contains material on the different provisions that are included within life insurance contracts. Policy options are discussed, including dividends, beneficiary designations, loans and withdrawals from permanent policies, nonforfeiture options, standard life insurance provisions, settlement options for death benefits, and various riders that may be attached to life insurance contracts.

Annuities: Annuities are discussed in detail. Included are annuity principles and concepts, immediate vs. deferred annuities, annuity products, uses of annuities, the parties to the contract, payout options, fixed and variable products, and how annuities relate to insurance.

Federal Tax Considerations for Life Insurance: The course explains various life insurance tax implications and how they affect policyholders. Detailed are cash value growth within life insurance policies and annuities, surrenders, Modified Endowment contracts and the Seven-Pay test, "LIFO" principles and application, surrenders and withdrawals, taxes on life insurance settlements, and values included in the insured's estate.
The course will also contain material on the laws and rules that are mandated in Oregon for insurance producers, insurance companies, and others in the insurance business. In the lessons for laws and rules, the course covers insurance regulation in Oregon, general insurance concepts, terms and definitions, and material specific to health insurance laws and rules.
General Insurance Concepts includes material on concepts, methods of handling risk including elements of an insurable risk, adverse selection and the Law of Large Numbers, Producers and general rules of agency, contracts and required elements, the distinct characteristics of insurance contracts, producer powers and authority, legal interpretations affecting insurance contracts, and more.

Insurance Regulation: Licensing and purpose, director's authority, disciplinary actions, producer regulation, unfair trade practices, appointments, fiduciary and trust account requirements, maintenance and duration of license, continuing education requirements and renewal procedures and more.

Federal Laws and Regulations: This section details federal laws and regulations that affect the business of insurance, including the Fair Credit Reporting Act, 18 United States Civil Code sections 1033 and 1034 including letter of written consent and the National Do-Not-Call list and registry

Laws and rules specific to life insurance, including life settlements, insurable interest, solicitation and sales presentations, types of policies, source of information, company underwriting, standard life insurance provisions in the state governed by statute and rule, nonforfeiture options, accelerated death benefits rules and application, annuity suitability
Each lesson will include a practice examination with complete explanations and details to help the student retain information. There is a 120 question final examination designed to mimic the state examination, and must be successfully completed in order to receive credit for the course.
Show Course ID: 0
Approved By:

Oregon Dept. of Consumer & Business Services - Insurance Div.
Instructor Bio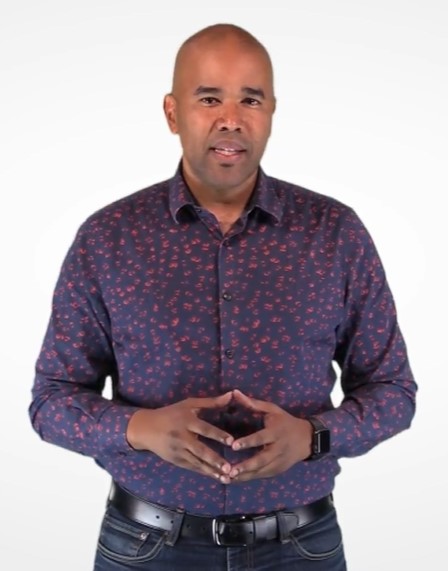 Life and Health Insurance Instructor Joel Daniels is an experienced business professional in the insurance industry, with an established track record of leadership, development, account management, relationship building, and brand integrity. In his insurance business, Joel works tirelessly with his allies and strategic partners to impact communities by providing access to affordable and usable health and wellness benefits options. Here at At Your Pace Online, Joel is a highly engaging instructor. He presents insurance continuing education to licensees so that they can grow in their knowledge of the trade with confidence, benefitting their own business growth as well as the overall well-being of their clients.