Rhode Island 5 Hour L&H: Federal Regulations & LTC
5

Hour Course
$

15.00
This course will meet 5 hours of continuing education requirements for Rhode Island Life & Health Insurance Producers. In the course, we'll focus on Long Term Care Insurance, and we'll talk a bit about tax regulations that pertain to life and health insurance plans.
We'll start with a short discussion of the federal regulations which apply to life and health insurance policies. This includes topics like privacy, required disclosures, and preexisting conditions. We'll also talk about the Affordable Care Act, and the healthcare marketplace, subsidies and tax credits, and the various legislation that pertains to health care.
Then, we'll move on to the history of long term care, and define some of the terms you'll encounter frequently in these policies. Then we'll take a look at problems in the long-term care industry, and changes that have been made to address them.
We'll talk about the difficulties of regulation in this industry, and the NAIC Model LTCi Act. We'll look at both the regulation it imposed, and its effect on premiums.
You'll learn how to build a long-term care policy, including calculations for inflation protection, and optional features your clients may wish to add. We'll also cover which plans are and are not tax-qualified, and how Medicaid partnership plans work. Finally, alternatives to long-term care will also be discussed for those who aren't suitable candidates for a policy.
Show Course ID: 0
Approved By:

Rhode Island Department of Business Regulation
Instructor Bio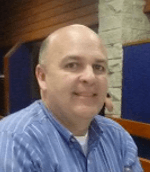 Keith Haley is the Online Insurance instructor and industry expert for At Your Pace Online. In addition to his insurance license, Keith holds a Bachelor's degree in Finance, Master's degree in Education, and is a Certified Financial Planner and licensed insurance producer. As an entrepreneur, over his career Keith has owned and managed businesses in a wide range of professions, including car sales, financial consultation, and insurance sales and management. With over twenty years of experience in business, sales, and education, Keith brings a broad range of practical and academic knowledge to our courses.