Rhode Island 8 Hour Life: Fundamentals
In this 8-hour course, we'll review some life and health topics you're familiar with, and we'll discuss some things that may be new to you. We'll start by reviewing fundamental principles of life and health insurance, including concepts like risks, perils, losses, and hazards. We'll talk about risk management and some techniques you can use to manage risk. You'll also learn about producers and agency relationships, before we move on to contracts. Then we'll talk about how to complete an application and write a policy.
Next, we'll look at life insurance in detail in our Fundamental Life class. We'll start with the history and classifications of life insurance, including whole, universal, variable, and term. Then, we'll talk about the different ways that life insurance can be used. You'll learn about the factors that are considered when determining an individual's premium, and about the underwriting process.
Our Life Insurance Policies class will go into greater detail with life insurance. We'll talk about variations of policies such as equity indexed, enhanced ordinary, and modified whole life policies. We'll also take a close look at flexible policies and specialized policies. Group policies will also be discussed.
In our Life Insurance Policy Provisions class, we'll talk about standard provisions you can expect to see in a life insurance policy. We'll also cover options and riders, and how they affect the coverage provided.
The next class will discuss health insurance policies, including mandatory uniform provisions you can expect to see, as well as some common general provisions and riders.
Our class on Qualified Plans will talk about the general requirements for retirement plans to be "qualified", or eligible for favorable tax treatment. We'll talk about the characteristics of these plans, and about how rollovers, transfers, and 1035 exchanges work. We'll also touch on the tax benefits of some different types of retirement income, including social security.
After that, we'll talk about life insurance policies which are affected by securities, or security-linked life insurance. You'll also learn a bit about variable life insurance and variable annuities as securities.
In our Annuities class, we'll review the principles and concepts that annuities are based on, before discussing the differences between immediate and deferred annuities. Then we'll cover payment options, different types of annuity products, and the various uses of annuities.
Finally, we'll talk about how life insurance is taxed at a federal level. We'll compare taxation of group versus individual health insurance, and taxation of nonqualified annuities and individual retirement annuities.
Show Course ID: 0
Approved By:

Rhode Island Department of Business Regulation
Instructor Bio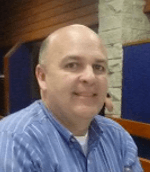 Keith Haley is the Online Insurance instructor and industry expert for At Your Pace Online. In addition to his insurance license, Keith holds a Bachelor's degree in Finance, Master's degree in Education, and is a Certified Financial Planner and licensed insurance producer. As an entrepreneur, over his career Keith has owned and managed businesses in a wide range of professions, including car sales, financial consultation, and insurance sales and management. With over twenty years of experience in business, sales, and education, Keith brings a broad range of practical and academic knowledge to our courses.