Texas 24 Hour Life & Health Package (Classroom Equivalent)
This course provides all 24 hours of CE needed to renew your license! The course includes the mandatory ethics class, and is approved to meet both your Self-Study & Classroom Equivalent requirements. This course will satisfy CE credits for both Insurance Producers and Adjusters
In this course, we will review key concepts and principles of Life & Health insurance. We'll start with some general insurance concepts and producer responsbilities. Then, we'll cover disability and Medicare. We'll also touch on tax considerations for life insurance and annuities.
Lastly, we'll look at Long-Term Care policies in depth, including levels and types of care, as well exclusions to these programs. We'll learn about how to build an LTC policy, and the underwriting process and the costs associated with LTCi. We'll also talk about some alternatives to LTC.
We'll begin this course with our Ethics for Insurance Professionals class, where we'll discuss the ethical duties that come with being an insurance producer. We'll also talk about some ethical situations you may find yourself in, and laws that pertain to these situations. Then, we'll review some life insurance basics and standard policy provisions.
After that, we'll cover health insurance basics, including types of policies available and the underwriting process. We'll talk about qualified retirement plans, securities, and annuities. Then, we'll discuss group health plans and dental insurance.
*NOTE: This does not provide the training necessary to renew an LTC certification.
Texas Department of Insurance Course ID: 131459 & 132555
Show Course ID: 0
Approved By:

Texas Department of Insurance (TDI)
Instructor Bio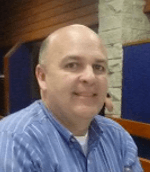 Keith Haley is the Online Insurance instructor and industry expert for At Your Pace Online. In addition to his insurance license, Keith holds a Bachelor's degree in Finance, Master's degree in Education, and is a Certified Financial Planner and licensed insurance producer. As an entrepreneur, over his career Keith has owned and managed businesses in a wide range of professions, including car sales, financial consultation, and insurance sales and management. With over twenty years of experience in business, sales, and education, Keith brings a broad range of practical and academic knowledge to our courses.