Ethics Review Supplemental 1 HR
This course will provide insurance licensees with one hour of professional ethics continuing education credit. This ethics course goes well beyond typical and standard ethics material and will provide the student with up-to-date discussions on topics not commonly found in insurance ethics courses such as ethical decision-making tools, the different methods of handling ethical concerns, what ethical and moral actions are expected of producers, agencies, carriers and much more.
This recently updated course gives the professional insurance agent a well-considered set of tools that will explore how to expertly manage ethical concerns that arise in the activities of producers on a daily basis.
The course begins with a discussion of what ethics are, and just as importantly, what ethics are not. Ethics versus morals in practice are explored with examples that will assist the agent in making ethical decisions when ethics and morals conflict.
Important concepts and terms are detailed that are associated with all those in the insurance industry. Attributes of the professional and ethical agent are discussed, including accountability, privacy mandates, legality, expertise and when to recognize when additional experts should be included in client discussions.
Ethical duties are thoroughly detailed, with emphasis placed on the duties owed to potential and existing clients including service and contractual duty mandates. How to properly and professionally gather information, treat each customer fairly and equitably, presenting the customer with suitable solutions to their insurance needs and the fiduciary relationship between the parties to an insurance contract.
Duties to the business are also deeply discussed as they are a crucial component of a successful agency and the continued growth of the business. Duties owed to those who rely on the business, those to the business as a separate entity. Good accounting principles and ethics are listed as well as the ethics of assisting others in completion of their tasks.
Continuing, duties that are not governed by law are discussed, such as treating customers and employees of the business well, duties to the principal and how duties are owed to society in general.
Various approaches to decision-making are discussed, including the rights, fairness, common good and utilitarian approaches to making a good decision when faced with an ethical issue. In this vein, the concept of bounded rationality is examined and how this affects a persons' ethics, including examples of this concept.
The course concludes with material on heuristic decision-making. This is a term that essentially states that people tend to make decisions based more on trial and error as opposed to making a thorough analysis of the situation at hand.
Each lesson will include a practice examination with complete explanations and details to help the student retain information. There is a 100 question final examination designed to mimic the state examination, and must be successfully completed in order to receive credit for the course.
Show Course ID: 1
Course ID(s):

132824

Approved By:

Texas Department of Insurance (TDI)
Instructor Bio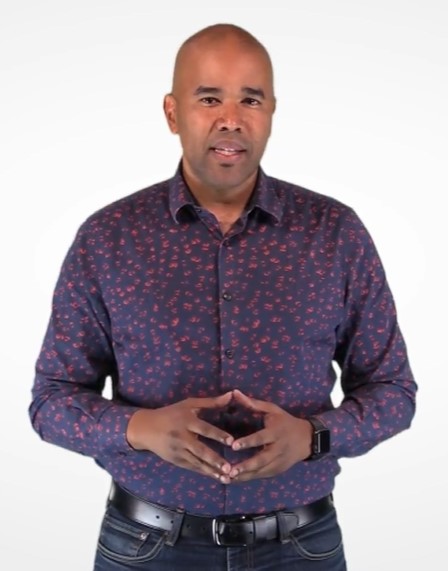 Life and Health Insurance Instructor Joel Daniels is an experienced business professional in the insurance industry, with an established track record of leadership, development, account management, relationship building, and brand integrity. In his insurance business, Joel works tirelessly with his allies and strategic partners to impact communities by providing access to affordable and usable health and wellness benefits options. Here at At Your Pace Online, Joel is a highly engaging instructor. He presents insurance continuing education to licensees so that they can grow in their knowledge of the trade with confidence, benefitting their own business growth as well as the overall well-being of their clients.