VA Insurance 4 Hour Annuity Course
This course provides you with the one-time four credit training on annuity suitability required before selling annuity products.
In this course, you'll learn the basics you need to know to start selling annuities! First we will cover the different types and classifications of annuities, such how they are typed according to how the premiums are paid, and how they are typed according to when the benefits are paid. We will also explain the differences between all of the parties to annuities, such as the annuitant, the beneficiary, and the owner. Tax considerations for annuities are given consideration, along with the fees for annuities. The longest section of the course will cover all manner of annuity contract provisions. You'll learn about equity-indexed and variable annuities, as well as their uses and taxation. The course also covers various riders that can accompany annuities, and what those can cover. We will wrap up the course discussing sales, marketing, unfair marketing, and recordkeeping practices to employ as you're selling annuities.
We'll end the course with a 40 question exam.
Course ID: 218283
Show Course ID: 0
Approved By:

Virginia SCC - Bureau of Insurance
Instructor Bio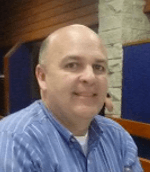 Keith Haley is the Online Insurance instructor and industry expert for At Your Pace Online. In addition to his insurance license, Keith holds a Bachelor's degree in Finance, Master's degree in Education, and is a Certified Financial Planner and licensed insurance producer. As an entrepreneur, over his career Keith has owned and managed businesses in a wide range of professions, including car sales, financial consultation, and insurance sales and management. With over twenty years of experience in business, sales, and education, Keith brings a broad range of practical and academic knowledge to our courses.