Washington 100 Hour All Lines Package
Our 100 hour All Lines Package contains all 7 different approved Pre-License Education courses we offer. This course package provides the minimum of 20 required hours for each line of insurance covered.
Upon completion of this course, you will be qualified to sit for exams for: Life Insurance, Disability Insurance, Property Insurance, Casualty Insurance, and Personal Lines Insurance, as well as the comination exams Life & Disability Insurance, and Property & Casualty Insurance.
In the Life Insurance class, we'll discuss the fundamental life insurance concepts you'll need to understand, and you'll learn about the types of life insurance policies that are available. We'll also talk about tax considerations, qualified plans and retirement, and life insurance and securities.
In our Disability Insurance class, we'll start with an overview of health insurance and disability insurance. We'll discuss who is qualified for this type of insurance, and what benefits it offers.
In the Property Insurance class, we'll take a look at general insurance concepts, and some property and casualty basics, before we move on to dwelling policies and homeowner's policies. Next, we'll go over flood insurance and the National Flood Insurance Program.
In our Casualty Insurance class, we'll take a look at business-related coverage, such as commercial coverage packages, worker's compensation insurance, and umbrella and excess liability policies.
Our course on Personal Lines Insurance focuses on policies that apply to individuals and families, rather than businesses. In this course, we'll revisit topics like dwelling policies, homeowner's policies, and state and federal regulations and laws that apply to insurance. We'll also look at some state regulations on Personal Lines of insurance in Washington.
Take the first step to become an Insurance Producer, At Your Pace Online!
Show Course ID: 0
Instructor Bio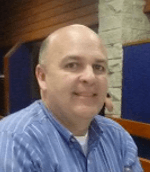 Keith Haley is the Online Insurance instructor and industry expert for At Your Pace Online. In addition to his insurance license, Keith holds a Bachelor's degree in Finance, Master's degree in Education, and is a Certified Financial Planner and licensed insurance producer. As an entrepreneur, over his career Keith has owned and managed businesses in a wide range of professions, including car sales, financial consultation, and insurance sales and management. With over twenty years of experience in business, sales, and education, Keith brings a broad range of practical and academic knowledge to our courses.