Washington Deluxe P&C Insurance Exam Prep Training
This deluxe course includes printable study materials that will make sure you're ready for your state test!
We'll cover a lot of ground in this course in order to ensure you're ready for your exam. We'll start the course by learning the basics of Property & Casualty insurance, before moving on to some of the most common policies you'll work with: homeowner's and dwelling policies. We'll also discuss the state and federal regulations which govern the insurance industry.
The package also includes training on personal and commercial auto policies, commercial coverage packages, business owner's policies, and worker's compensation insurance. There are mid-point, end-point, and final exams throughout the package to test your knowledge as you go.
*At Your Pace Online's test-simulator exams are designed to simulate the conditions you will face while taking the state exam.
Take the first step to become a Property & Casualty Producer, At Your Pace Online!
Show Course ID: 0
Instructor Bio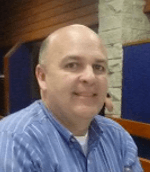 Keith Haley is the Online Insurance instructor and industry expert for At Your Pace Online. In addition to his insurance license, Keith holds a Bachelor's degree in Finance, Master's degree in Education, and is a Certified Financial Planner and licensed insurance producer. As an entrepreneur, over his career Keith has owned and managed businesses in a wide range of professions, including car sales, financial consultation, and insurance sales and management. With over twenty years of experience in business, sales, and education, Keith brings a broad range of practical and academic knowledge to our courses.