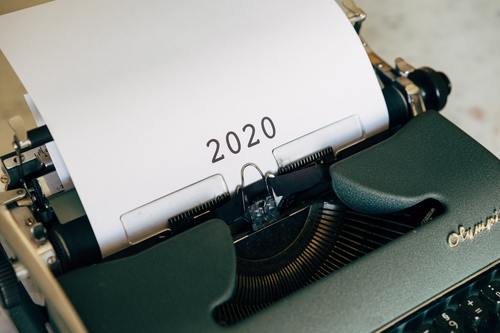 A lot has changed for all of us this year. But that hasn't deterred the Virginia State Corporation Commission (SCC) from mandating continuing education (CE) for resident insurance producers in 2020. In other words, if you're a licensed insurance professional who lives in the state, you still need to complete some continuing education before December 31, 2020.
Even with all of the unexpectedness, this year has brought, the SCC is sticking to its normal biennial CE compliance schedule, meaning your hours continue to be due in every even-numbered year. That applies to you if you produce any of the following insurance lines:
Life and annuities

Personal

Property and casualty

Health

Title
Let's take a look at the exact continuing education requirements that apply to insurance producers in Virginia this year.
What continuing education hours are due for Virginia insurance producers in 2020?
If you hold just one of the above types of insurance producer licenses, you need to finish 16 hours of continuing education by 2020's deadline.
If you have two or more license types, you need 24 CE hours total, with eight hours on topics applicable to each of your license types. That is unless you have health and life & annuity licenses. In that case, you're still good with just 16 hours of CE.
All resident agents need to make sure their CE hours include at least three hours on the topic of ethics.
If you're not sure how many hours you've finished during this biennial renewal cycle or the topics you've covered, don't worry. Within this portal, you can also see your CE transcript so you can check on how many hours you've completed so far. Choose "Continuing Education Transcript Inquiry," select Virginia from the dropdown menu, then input your name and license number to see your current transcript.
How do I make sure my continuing education hours count toward the 2020 requirement?
In order for your continuing education hours to count toward your license renewal, you need to pay the continuance fee. But don't worry. It's just $22 and you can pay it online. Head to that link and enter your license number and last name to get started.
To make sure any CE you take counts toward your license renewal, look up Virginia-approved continuing education providers. Choose a course provider that the state has greenlit or your hours won't count toward your renewal.
To find approved providers, head to this page and choose "Available Course Offerings Inquiry." Select "Virginia" and you'll be able to refine your search based on the topics you need to hit.
You'll probably be glad to know that the Virginia Insurance Continuing Education Board has approved some providers to offer online continuing education hours. Choose this option and you won't have to sit in a classroom at a set time to meet your 2020 CE requirements.
If you happen to miss the year-end deadline, pay special attention to this compliance schedule. You have a grace period during January when you can pay a $100 late fee and still get your license renewed, provided you've finished your CE. Miss that window and you risk having your license terminated on February 15, 2021.