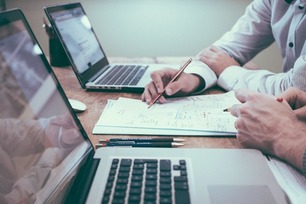 If you live in the state of Washington and you're licensed to produce insurance, you're probably at least a little familiar with the requirements of the Office of the Insurance Commissioner (OIC). Even so, the waters can get a little muddy around continuing education requirements because they vary for residents and non-residents.
To help insurance professionals who reside in the Evergreen State, we thought we'd put together this quick overview. Here's everything Washington resident insurance producers need to know about their continuing education requirements.
What continuing education is required for licensed insurance producers who live in Washington?
As a Washington resident, you're subject to stricter continuing education requirements than non-residents. Don't worry. They're not off the hook entirely. Non-residents still need to think about education requirements if they work with long-term care or flood insurance or if they provide annuities.
But we're not here to talk about non-resident requirements. Let's focus on what you need to do when you produce insurance and call Washington your home state.
The OIC mandates that you take 24 hours of continuing education to renew or reinstate your license if you produce any of the following insurance lines:
Property

Casualty

Personal

Disability

Life
Additionally, three of those 24 hours need to focus on ethics.
How do I find Washington insurance continuing education?
To make sure your hours count toward your license renewal, you need to take them from an OIC-approved provider. While the OIC doesn't maintain a webpage with approved providers listed, they do offer a spreadsheet.
Alternatively, you can vet your provider by checking their website for approval (for example, scroll to the bottom of this page to see the approval letter).
To make it easier for you to get the continuing education you need, the OIC has approved providers to offer courses online. This gives you the flexibility to take your hours whenever it fits in your schedule. All you need is an internet-connected device.
Washington resident insurance producer continuing education considerations
There are a few things you should know about your continuing education. For starters, you don't necessarily need to take your hours on a topic that pertains to the lines of authority on your license. You have the freedom to take any course from an OIC-approved education provider. If there's another line you've been wanting to learn more about, this is your chance.
Also, you can check on how many hours you've completed in this renewal cycle. Log in to the OIC's Online Services portal and choose "Individual Education History" from the menu. This should pull up a PDF showing your completed continuing education so you can keep track of your hours easily.
Once you finish a course, your education provider should report it to the OIC within 10 days. They'll also issue you a certificate of completion, which you're required to keep for three years. With that certificate in hand, you're ready to move forward with your renewal process.
In short, as a Washington resident, you're required to complete 24 hours of continuing education (with three hours focused on ethics) from an OIC-approved provider before you can renew your insurance producer license. Keep track of your hours so this requirement never stands in the way of keeping your license active.