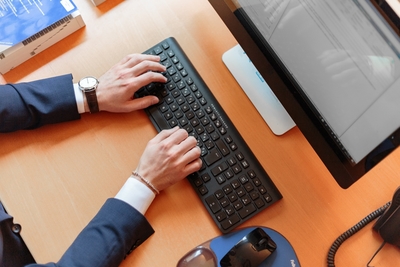 Gone are the days when satisfying your state's pre-license and continuing education requirements meant heading to a stuffy classroom and sitting through boring lectures. Today, the insurance education marketplace is flooded with learning options, which means education providers have to vie for your attention.
That's good news for you. To win you over, they're working to offer more convenient, more engaging course content. But it also means you need to pick from a multitude of options, and honing in on the right one can be tricky. We want to help by highlighting what eInsuranceTraining can do for you.
About eInsuranceTraining
Our team at eInsuranceTraining specializes in online pre-license and continuing education courses. We work closely with local state departments of insurance to ensure our class hours count easily and completely toward your insurance education requirements.
We offer online insurance continuing education in all 50 states. We also offer pre-license education for individuals hoping to get an insurance license in Alabama, North Dakota, Oregon, Pennsylvania, and Washington.
eInsuranceTraining is a division of At Your Pace Online (AYPO), an experienced, highly ranked online education provider based in Gold Hill, Oregon.
State-approved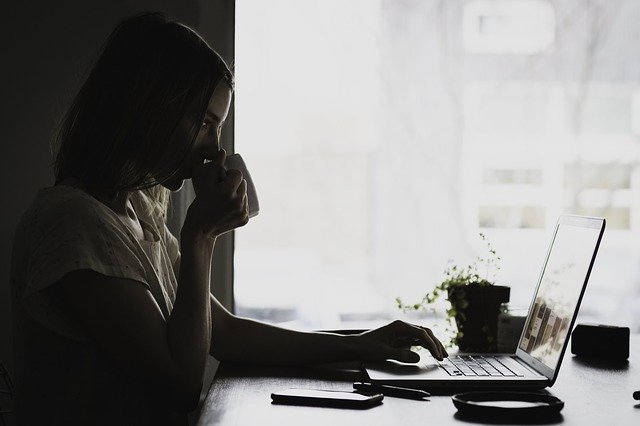 If there's one thing you absolutely need in your insurance education, it's state approval. Without the green light from your state's insurance department or bureau, there's a chance the courses you take won't count toward your education requirements. And that essentially means wasted hours.
We work closely with each state's officials to ensure we have the right seal of approval. On each of our state-specific pages, you can find more info. Scroll down to the bottom of the page to find our approval letter from your state.
As an added bonus, we've also included a quick overview of your state's requirements based on the status of your license. If you're working to get your license, you'll find the required steps. If you need to renew your license, you'll see your continuing education to-dos.
Course quality
We don't want you to just use eInsuranceTraining once. We care about making you a repeat customer — and that means offering you the best, most useful, most interesting course possible. Our goal is to provide you with insurance education that gives you information, skills, and tools that make it easier for you to do your job well.
We work to provide engaging, easy-to-understand insurance education. And we scour our reviews to look for areas of improvement, too.
Here are a few of those reviews to give you an idea of what you can expect.



User-friendly website and mobile interface
Technical difficulties should never get in the way of your insurance education. When we built our website and each of our classes, we prioritized making our site easy-to-use. In fact, we designed our courses to be user-friendly even for people who hate using computers.
On top of that, we also offer our classes on mobile devices. Our mobile interface is just as simple to use as our desktop website. That way, if you've got time to kill between meetings, all you need to do is whip out your phone and you can knock out an hour of your education requirements.

Security
When you give us your personal information, you can rest easy. We've carefully designed our data system to protect you. That includes safeguards when paying for our courses. We use Authorize.net® for our credit card transactions, giving you security with their Advanced Fraud Detection Suite(AFDS) and 256-bit encryption.
We want you to feel confident when you choose eInsuranceTraining. We regularly review our security and privacy protocols to make sure we're using the latest technology and best practices to protect you.
Convenience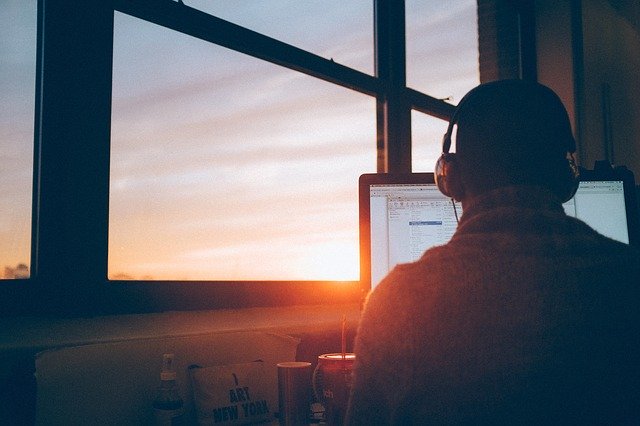 By offering on-demand, user-friendly desktop and mobile access to insurance courses, we hope to make your life easier. Choose us and you'll never have to show up to a classroom — even a digital one — at a specific time. Instead, you can chip away at your hours any time, anywhere (assuming you have a device with internet access).

Our goal is to make continuing education or pre-license education a breeze. We think this to-do should never get in the way of your core work. By enabling you to take it online, we ensure you have flexibility as you work through your hours. This keeps your schedule clear for meetings with clients and any other higher-priority items on your calendar.
Speaking of keeping your schedule free, we also offer the ability to print your certificate of completion. With this functionality, we help you square away the paperwork you need right away so you can get back to doing what you do best.
Customer service
We work hard to design online insurance classes that are easy to use. That said, sometimes technology can throw a wrench in your plans. But if you ever run into any troubles while using eInsuranceTraining, don't worry. Our customer service team is always just a phone call away.
Call us at (877) 724-6150 for immediate assistance. Or, if you don't want to spend time on the phone, you can fill out our online contact form and we'll get back to you as soon as possible (and we really mean that).
We know that in many cases, insurance professionals are so busy they don't get to their continuing education requirements until the last minute. We're hyper-responsive to your requests so you never feel extra stress if you're trying to get your CE done on a tight deadline.


Think eInsuranceTraining is right for you?
There are a bunch of insurance education providers out there. But we hope you'll consider us. Our easy-to-use, actually useful, state-approved insurance education sets us apart. Our security measures and customer service are cherries on the sundae.
If you're ready to take us for a spin, visit our website, click the education type you need from our menu (continuing education or pre-license), and choose your state. On that page, you'll see the courses we can offer you, your state's approval letter, and useful information about your license to-dos.
Still not convinced? Don't hesitate to reach out to our team. You can test-drive our response time, and we'd love to answer any questions you might have.