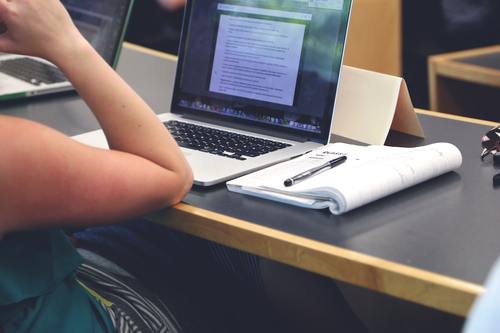 As an individual insurance producer in the state of Pennsylvania, you only need to worry about renewing your insurance license every couple of years. Still, though, it's helpful to know what to expect of that process and the easiest way to navigate it.
Here are step-by-step instructions to complete the required continuing education and renew your Pennsylvania insurance license as quickly and easily as possible.
First, complete your Pennsylvania insurance license continuing education
Since 2002, the state has required Pennsylvania insurance professionals with an individual license to complete 24 hours of continuing education during each license renewal period. Some insurance producers used to be required to take 48 hours, so be glad you're renewing now instead of 20 years ago.
Since you need to renew your license biennially, you have two years to knock these 24 hours out.
The Pennsylvania Insurance Department (PID) has contracted with Sircon for a number of their insurance license services. For starters, Sircon has digital tools you can use to lookup your continuing education transcript, seeing how many hours you've completed so far, or find specific PID-approved continuing education providers and courses.
Good news. You don't need to go sit in a classroom at specific hours, giving up valuable time in your workweek, to complete your Pennsylvania insurance license continuing education. The PID has approved specific providers to offer the hours you need online.
Some providers will require you to report your completed continuing education hours to Sircon, but others will do that work for you. As you're looking for the right continuing education course for you, check to see if the provider will report your course completion on your behalf to make the process easier on yourself.
Then, submit your renewal online or by mail
You're supposed to get a renewal notice in the mail about 60 days before your Pennsylvania insurance license renewal is due. But the onus is on you to renew. Check your license for your renewal date and make sure you complete the required continuing education and submit your renewal application before your license lapses.
You have two digital options for submitting your Pennsylvania insurance license renewal. First, you can use the National Insurance Producer Registry (NIPR). Head to their renewal page with your:
License number

Personally identifying information (birthdate, social security number)

License and residency type

A credit card to pay the relevant fees (NIPR charges $5 for their renewal service)
Alternatively, you can go through Sircon to renew your license online.
The state encourages online renewal because it's the most efficient way to keep your Pennsylvania insurance license current, but you can also send in your renewal by mail. Send your renewal application with a check for the $55 renewal fee made out to "Pennsylvania Insurance Department" to:
Pennsylvania Insurance Department
Bureau of Licensing and Enforcement
1227 Strawberry Square
Harrisburg, PA 17120
Whether you send in your renewal digitally or in the mail, make sure you get it to the PID before your license lapses. Do that and you'll have no problem maintaining your Pennsylvania insurance license.