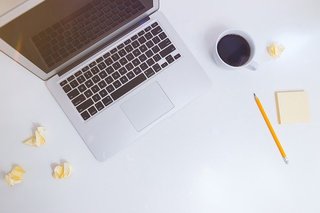 If you want to get a Pennsylvania insurance license, you probably know there are some hoops you'll have to jump through. But don't worry. Even in the middle of a pandemic, the Pennsylvania Insurance Department (PID) has figured out a way for you to get the license you need to legally sell insurance products in the Keystone State.
So, how do you get a Pennsylvania insurance license? Just follow these steps.
COVID-19 updates
First up, it's important to know that getting your Pennsylvania insurance license works slightly differently right now. That's because the centers that run the Pennsylvania insurance exam you need to pass to get a license are all closed.
Earlier in the year, you would have had to get a temporary license because of those closures. But now, you can use the state's new remote testing platform to complete your exam online.
Now, let's get to the steps to get your license.
Step #1: Decide which type of insurance license you need
The PID issues insurance licenses with specific lines of authority attached to them. With your license, you can produce insurance in those lines of authority. So it's important to make sure you get the licensure you need for the type of work you plan to do.
Your options for lines of authority are:
Accident and health

Casualty and allied lines

Life and fixed annuity

Personal lines

Property and allied lines

Variable life/variable annuity
Step #2: Complete the required pre-license course
The PID requires that all Pennsylvania insurance licensees complete 24 hours of pre-license education in the relevant line(s) of authority. You need to take a course that's approved by the PID.
To do that, you can use Sircon's lookup tool. Click "Available Course Offerings Inquiry." Choose Pennsylvania from the dropdown list, then make sure you choose "Pre-Licensing Education" for the "Education Type" field.
In normal times, you can use this tool to find in-person courses near you. But in light of COVID-19 or to make it easier to complete your course hours at your convenience, you might want to take your 24 hours of Pennsylvania insurance pre-license education online.
Step #3: Pass your PA insurance licensing exam
Next up, it's time to pass your Pennsylvania insurance exam. Normally, you'd need to make a reservation to sit for the exam at a specific time and location. You'd have to bring a certification of completion showing you've finished your pre-license education to the exam, too.
But things are different right now. You'll schedule and take your exam online.
If you're feeling worried about the exam, you can take a practice exam online beforehand.
Step #4: Apply for your insurance license and get your fingerprints taken
Once you pass the exam, you're ready to apply to become a licensed Pennsylvania insurance producer. You can do that on Sircon's website or through the National Insurance Producer Registry (NIPR). Applying for your license costs $55.
Once your application is submitted, you also need to get fingerprinted with IdentiGO. Head to their website and enter the code 1KG8Q3 to schedule your fingerprinting appointment.
Step #5: Print your license
The PID doesn't mail licenses anymore. Once your application is approved, you'll need to use this webpage to print a copy of your license.
With that in hand, you're ready to produce insurance in the state of Pennsylvania.